Proposed Restricted Parking Zone (RPZ) Expansion in Southeast Wallingford
Thursday June 20, 6:30 PM – 8:00 PM
Hamilton International Middle School, 1610 N 41 Street
In the Commons. The Seattle Department of Transportation (SDOT) staff will give a brief presentation at 6:30 PM. Public comment begins at 6:45 PM and is limited to 2 minutes per person.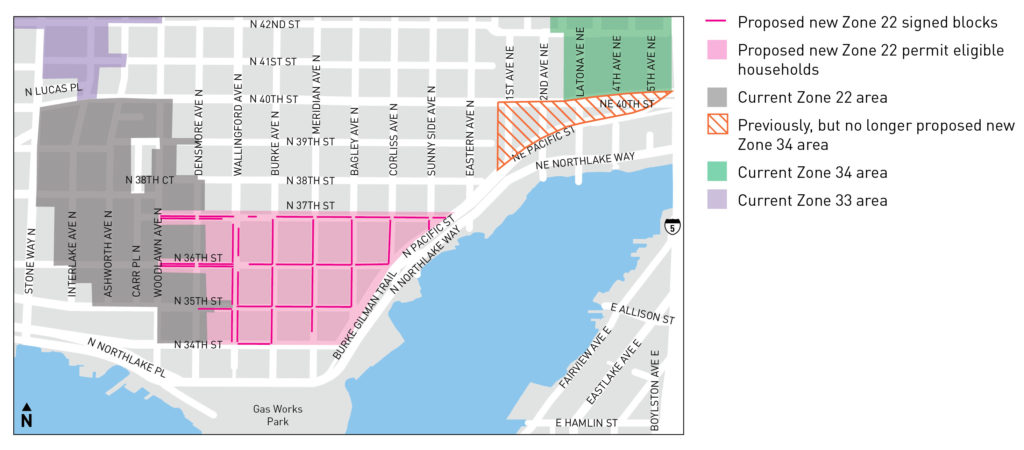 The proposed RPZ changes include an expansion of the existing Zone 22. The hours would be changed to 7 AM – 6 PM (from the current 8 AM – 5 PM) to be consistent with many other RPZs in the City. SDOT initially proposed an expansion of Zone 34 as well, but the majority of feedback received did not support expanding Zone 34.
Comments are accepted though Sunday June 30.
Comment form: www.surveymonkey.com/r/SEWallingfordRPZProposal.
Email: WallingfordParking@seattle.gov.
Phone: 206-684-4103.
All comment methods are treated equally.
For more information:
New and Changing RPZs – Southeast Wallingford.